Become an Facebook fan of A Plus Home Health Care, Inc.
Home Health agencies are a vast resource for persons in need of health care assistance in their own home. A wide array of services can be performed in a person's familiar surroundings. These services can be provided when an individual or a family member is in need of specialized treatment, personal care assistance or just needs a respite care for a loved one.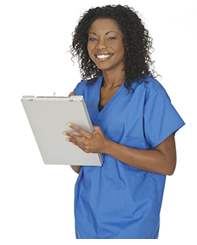 A Plus Home Health Care is the leader in home health care in Northwest Indiana. We can offer a list of home services that allows you or your loved one to remain at home and still receive the health care that you need and deserve. We are a fast growing home health agency catering to the health care needs of our clients. We only employ nurses and allied health care professionals with experience and a dedication to make a difference.

Our services are completely paid for by Medicare with no cost to you. We are inviting you to experience why we are the most trusted name in home health care. Please send us a message.